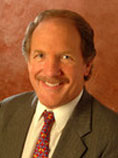 William Dunkelberg
Chief Economist, National Federation of Independent Business

- Chairman, Liberty Bell Bank
- Economic Strategist, Boenning & Scattergood
Dr. Dunkelberg recently retired as professor of economics at the Fox School of Business and Management at Temple University, where he served as dean from 1987 through 1994 and as director of the Center for the Advancement and Study of Entrepreneurship from 1991 through 1994.

Dr. Dunkelberg is a nationally-known authority on small business, entrepreneurship, consumer behavior, and consumer credit and government policy. He was reported, by The New York Times, to be one of four final candidates for vice chairman of the Board of Governors of the Federal Reserve System in 1981, served as an advisor to the Secretary of Commerce, and was appointed to the Consumer Advisory Council of the Federal Reserve System in 1989 for a two-year term.

Dr. Dunkelberg is a former president and a fellow of the National Association for Business Economists (NABE.) He was appointed to the Census Advisory Committee, representing the American Economic Association, in 1992 and again in 1995, serving as chair. He served on the board of the National Bureau of Economic Research from 1996 to 1999. He is an elected member of the Conference of Business Economists and the National Business Economic Issues Council, and the first recipient of the Small Business Administration's Research Advocate of the Year award.

Dr. Dunkelberg has presented testimony before the U.S. House and Senate on consumer credit, inflation, tax reform, minimum wage, small business, electronic funds transfer systems, energy efficiency standards, health care, and monetary and fiscal policy. He has appeared on CNN, CNBC, ABC, CBS, and NBC evening news programs, ABC's Good Morning America, and numerous local news television and radio shows. He is frequently quoted in major news publications including the Wall Street Journal, Business Week, the New York Times, U.S. News and World Report, Grant's Interest Rate Observer, USA Today, Time, the Washington Post, and Newsweek. He also serves on the economic forecasting panels for USA Today, Business Week, and Forbes.